WHAT YOUR BROKERAGE CAN DO FOR YOU: BUYERS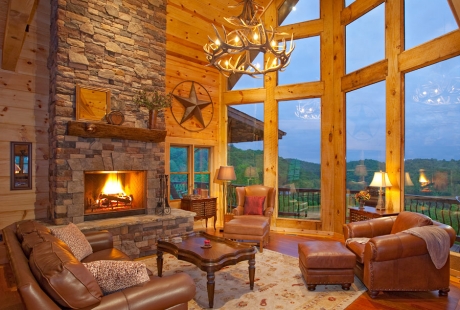 Every real estate brokerage is pretty much the same — right? Even though this seems like common knowledge among buyers, the truth is that the real estate brokerage where your agent hangs their shingle can have a pretty big influence on your home buying experience. Some brokerages excel at holding buyers' hands while others really leave you to your own devices and depending on which style you'd prefer, you can find a brokerage that caters specifically to what you need. Here are a few things that an average buyer can expect from their real estate brokerage.
PROVIDE FINANCIAL RESOURCES
Buying a house can feel daunting, especially for first-time buyers who haven't jumped through all the financial hoops and might not know how they'll ever be able to afford the mortgage. If that sounds like you, then seek out some financial preparation and education classes through your local real estate brokerages. These are sometimes hosted at the brokerages' offices or in libraries or other community spaces, and you can learn about government grants and loans, different types of mortgages available, the average price of a home in your area, the costs associated with buying a home that you might not have considered, and much more.
CONNECT YOU WITH A MORTGAGE BROKER
Real estate brokerages have likely had contact with most (if not all) of the mortgage brokers in your area, and they are intimately familiar with which brokers are best qualified to work on which mortgages, which ones are most responsive (and least responsive) and which ones will stretch above and beyond to close a deal and make sure a buyer gets a fighting chance at putting an offer on a home and getting everything arranged for the closing table. When you reach the point in your home purchase process where you're ready to talk to a mortgage broker, a real estate brokerage can help point you toward the very best person for the job.
PROVIDE INFORMATION ABOUT NEIGHBORHOODS, SCHOOLS, AND MORE
Many buyers have a general idea of where they'd like to live, but they have some flexibility around the precise neighborhood, block, and street. There are probably some suitable places for your future home that you've never seen or encountered, and real estate brokerages excel at providing information about the neighborhoods where you might want to live. Many brokerages offer detailed data and even guides for schools, crime, activities, and more, and they can help guide you toward the one neighborhood among many that will suit you and your household to a tee.
ACCESS LISTINGS EARLY
A lot of preparation goes into putting a house on the market, from deep cleaning and staging to photographs and writing the listing description, all before the house is ever listed for sale. Brokerages are keenly aware of all of those homes because their agents are working on the listings, and some brokerages offer a "pocket listing" service that can connect buyers with homes before those homes are ever listed for sale. In an exceptionally hot market, this can be a huge resource for buyers because they might not have to compete with as many other people to get under contract.
PROVIDE CONVENIENT OPEN HOUSE EVENTS
Going around to physically look at homes can be one of the most fun parts of shopping for a house, but it can also feel physically exhausting, especially if you're doing it every weekend. Some brokerages offer convenient open house events, where you can walk through several homes in the same neighborhood or even on the same block, or will book shuttles between homes for buyers, or virtual tours where you can sit in a room inside the brokerage and digitally walk through homes before deciding to visit them in person.